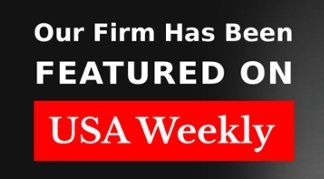 Do You Need More Customers or Clients?
Let US Help Your Business with our Public Relations & Media Services to Get You Featured on MAJOR Media Outlets!
Join us and see how our proven strategies will help you dominate your competition.
What We Offer:
PUBLIC RELATIONS
Press Releases
Digital Marketing
Social Media Management
Video Creation and Marketing
Pay-Per-Click Ads
Paid Facebook-Instagram Ads
Website Design
Website On-Page Off-Page SEO
What to Expect:
Get greater brand exposure
Build YOUR Reputation as an Industry Leader
Get a constant stream of new leads
Enjoy long-lasting results
Reach your target audience
Watch Your Profits RISE!
People ONLY Deal With People They TRUST!
Start Building Your REPUTATION & TRUST FACTOR Today!
Imagine "YOU" and your company publishing articles each and every month on powerful trade publications/websites in your niche?
This is the most powerful way to generate traffic to your business website and bring in fresh revenue.
We have been doing this very successfully for many Doctors, Chiropractors, Lawyers & Dentists and more. We Can HELP YOU!
Rank First Media recently featured on
USA Weekly:
"Mobile Voice Searches Go Into Overdrive"
With the prediction of voice searches reaching over 50% by 2020, searches are increasingly taking place on the move, from mobile devices. Users don't stop to key in questions or to request business directions. People who have never uttered a word to their device before are now supercharging their searches via Alexa, Google, Siri or Cortana. Local businesses and brands need to be ready with content suited to relevant natural language queries and geo-location targeting. – Lynne Atkins, Rank First Media
Testimonials
Here are some of our favorites. You can view more Reviews HERE and also at my linkedin profile where you can see Recommendations from other Business Owners. Feel free to add us as a contact. Here's what just some say:
Rank First Media has been a fantastic asset to our digital marketing strategy. With poorly managed SEO in the past, they were able to turn our website rankings around. Their reporting processes are outstanding. You won't do better.

If you need professional SEO or Social Media Marketing for your business then I recommend you hire Lynne. She has supported me with my business to grow both my client base but also my bottom line. If you want the same for your business then Lynne would be perfect. Hire her today!!

Really I don't think Your Business will find a better company to help you get to Google Page 1. The team at Rank First Media are the real deal. Lynne has the knowledge and insight to get you exactly where you need to go. Don't think about it too long - Your Business and Bottom Line Will Thank You!

The time and effort Lynne puts into her clients certainly shows in the results that she has been able to achieve for their websites and businesses. An SEO marketing specialist I would highly recommend. If you need more business don't wait a moment longer.

What an absolute pleasure it was to work with Lynne. She is a proven professional in the digital marketing field. I was truly impressed, she has the experience and knowledge to provide results and achieve the rankings and traffic that businesses are looking for. I look forward to working with Rank First Media again.

Lynne is incredibly professional but at the same time listens and cares for her clients. Lynne and her team at Rank First Media are incredibly knowledgeable when it comes to SEO and ranking your business at Google #1. I highly recommend partnering with Lynne as she will deliver you results.

If you are looking for Premium SEO Services then look no further, Rank First Media and Lynne, especially - you have the complete SEO website ranking package. Excellent company, excellent service. Dr. Joanny Liu